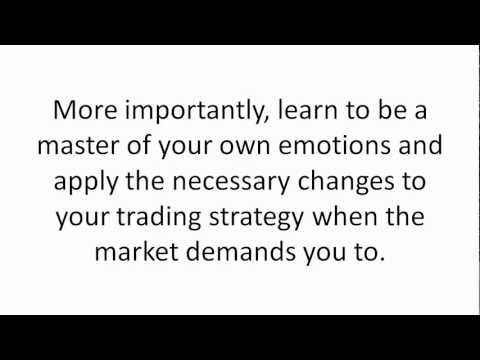 Long gone are the days when the Foreign Exchange market exists solely for large banks and massive corporations. Now, Forex is available to anyone with a computer, a decent internet connection, and a small sum of money that would serve as capital. Forex trading had grown and has been growing more and more popular over the last few years, the reason being, that this enterprise yields very high financial gains over a short amount of time. All over the internet, one finds more than a few success stories that serve as testimonies to the financial rewards that the Forex market promises. However, this promise of high monetary rewards does not come without risks that are often just as high, so before you get online and yield to that impulse to sign-up and get rich quickly, you might be interested in knowing a few things that proves to be game changers in Forex trading.
1. Don't hit the ground running.
Or simply, practice first; this is the key to acquiring proficiency in almost every trade, especially when you invest and trade in Forex online. If you're new at this, it's not very smart to dive into these uncharted waters blindly. Tendency is you will be lost before you even know it. Before you actually invest your money and start trading in a live environment, practice first: sign up in and make use of demo accounts, read Forex forums online. These things will give you a better feel of the Forex environment and increase your chances of making a profitable trade when it comes to the live market.
2. Be a keen observer of the world. And be a Keener Observer of its Economy.
When you get trade in the Forex market, it is significant that you are continuously wired in with what is happening with your country and with the rest of the world in relation to the economy. Mastering the science of predicting market movement might not be easy an easy task at first, but with constant practice, you should be able to have a better idea of what is actually happening to the market every time a particular currency peaks of drops. This done, you should be able to anticipate market movements better, and start buying and selling the currency pairs in the price and in the right time.
3. Learn to strategize then adapt.
The Forex Market is one of the most dynamic financial markets in the world, and this makes it more significant for you as a trader to learn all the strategies that might help you in arriving at a more profitable trade. Learn the basics first, learn to analyze and interpret the different market conditions, learn everything about your trading platform, and learn the different delayed orders that are essential to your trading. Then, lean about strategies, learn the safer strategies when you're just starting out as a trader. Learn to research. More importantly, learn to be a master of your own emotions and apply the necessary changes to your trading strategy when the market demands you to.
4. Don't be a jack of all trades.
Or simply, stick to the currency pair that you know best. Be a master of that currency pair, and the probability of a more rewarding trading career in Forex is in your favour. Don't get too excited and trade every available currency pair in the market, because it will be impossible for you as a beginner in Forex to monitor and accurately predict what going to happen to all these economies all across the globe. And you know what happens when you start trading blindly without even understanding and anticipating the movement of the market. Ultimately, you lose. So focus. Focus on the currency pairs whose market movements you can monitor and predict with ease and you will increase of chances of yielding your rewards.
Judging by the mere number of people who are engaging in online Forex trading, it is safe to say that the Forex market has steadily become one of the more popular financial markets in the world. It is also, without a doubt becoming one of the more popular money making means available to people. While the Forex market does hold a very formidable promise to financial freedom, it does present a number of risks that you shouldn't take for granted. Forex trading is nonetheless a craft, like any other craft, that requires patience, practice, and a whole lot of understanding. In this enterprise, it's always a good idea to learn more. If you plan on investing in Forex, educate yourself. Attend seminars, buy books, and look up the internet for its massive stock of Forex materials and Forex trading systems that give you a better and safer introduction to the trade.