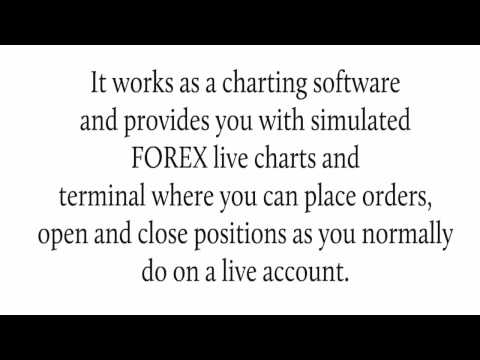 Historical FOREX data is very important for any FOREX trader who back-tests his or her strategies before applying them to the real live account. Historical FOREX data is usually represented as japanese candlestick or bar chart in a trading platform such as MetaTrader. Many terminals combine historical FOREX data with real live data, which makes a chart dynamic. On these charts you see current changes and history at the same time. It's very convenient since you can use the same chart to do technical analysis, and place orders.
For strategy back-testing you use historical FOREX data only. You choose a time interval, and test your strategy on it. You can use a chart and a piece of paper to test any strategy, however to save time, you can use Strategy Tester for FOREX. This sophisticated software lets you simulate real time trading based on any period of historical FOREX data.
It works as a charting software and provides you with simulated FOREX live charts and terminal where you can place orders, open and close positions as you normally do on a live account. The terminal will calculate profit/loss for you automatically. Once you open a position, you can fast-forward to the point where you would exit the market according to your strategy. If you make a mistake, you can go back and undo the trade.
This saves you a great deal of time since you do not have to wait hours or days for a position to close. You just fast-forward.
You can download Strategy Tester for FOREX by clicking on the Download button below this post.