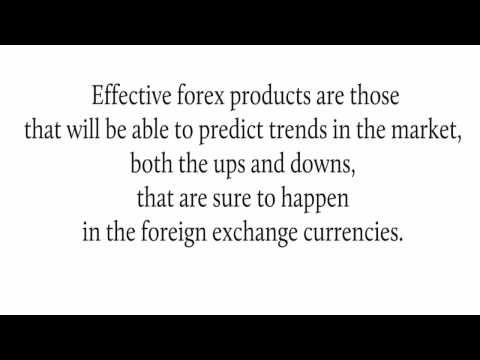 Best FOREX system. 10 factors you need to consider with your FOREX trading system
Today we will talk about choosing the best Forex system for your trading.
Trillions of dollars are traded daily on the foreign exchange market. Foreign exchange works 24/7 5 days a week and there are thousands of different brokers you can use to place trades on the Forex. It may seem that you have ideal conditions to make a lot of money, but in reality it is much easier to lose an investment than making a good amount of money or a profitable trade.
No… Let me rephrase it. It's very easy to make a few profitable deals on Forex, but making profitable deals consistently day after day as your full time job is very hard and requires a very rigid set of rules and a great deal of mental discipline.
This is why you need a Forex system to make sure you adhere to all the rules.
Only if you have a system with a rigid set of rules and you know it's reliable, you can be sure that you can make consistent (a very big emphasis here on consistent) profits.
You will have to be confident in the system and only make trades according to your set of rules in the future.
A very dry definition for a Forex trading system exists in the market. A system is simply a set of entry and exit rules for a trader to follow, that will dictate when you open a certain trade and when you close the trade fixing a profit or limiting your loss.
However I think this definition is a bunch of B.S. It is so incomplete as a difference between making profit and making loss on Forex.
First off, I would stop referring to working on Forex as "playing" on forex and strike out such terms as "win", "loose" and so on.
If you are a plumber, you never refer to your work this way. It's work. It's your business, it's not a game.
Second of all, your trading system is not JUST a set of instructions. The best forex system is one that will be able to give you an easier time around the market.  It is one that understands the different factors that affect this highly volatile market.  Effective forex products are those that will be able to predict trends in the market, both the ups and downs, that are sure to happen in the foreign exchange currencies.
Here is a list of factors that your best Forex trading system should have:
You should know what type of market this system is applicable to:
Trend
Flat
Uncertain market before and shortly after key news
What currency pairs it works on
What time intervals you have to watch and where to look for confirmation
What signals does it use to open a trade
Is there any "overriding" signal that when met, prohibits any trading
How many trades (approximately of course) can you open using this system per day
How do you exit the market and take profit
How do you bail out in case of a loss (yes, it will happen, this is the only thing I can guarantee you 100%. If you trade every day, you will get a loss eventually. You have to be prepared).
Best Forex systems will also include a money management policy for you and will detail what percentage of a deposit you can use for each trade. When can you increase your lot, when do you have to decrease your lot and by how much.
These are the basic set of rules, but you will need to measure or find out (if you buy an already tested and proven system) that show you a sufficient amount of testing done on the system to prove it's reliable.
Here is the factors you need to take into consideration:
What is the average profit ratio this system generates (consistently)?
What is the maximum profit this system ever generated?
What is the minimum profit this system ever generated per month?
What is the a average loss this system generates (consistently)?
What is the maximum loss this system ever generated (it is called the system draw-down)?
What is the biggest number of consecutive loosing trades this system generated.
How fast the system rebounds from loss on average (how many days on average it takes to return your loss back)
All those numbers should be either in percentage points of your deposit or in pips. You can then easily recalculate it and apply it to your current deposit and money management system.
Knowing all this is not just a whim. You want to become a serious trader, right.
You want this to become your profession at some point, a full or part time income at some point. This means you will have to learn to obtain profit consistently every day and you will also have to learn to manage your losses admirably without loosing your head and without panic.
Any trading system requires change and adjustment from time to time. Market conditions, daily ranges your currency pair go through every day and geopolitical situation changes daily. You must know at all times an answer to these questions: "Is this normal? Is my system still performing within its limitations? Can I still depend on it or there is something wrong and I need to go back to the drawing board and make a few tweaks?"
This will be OH SO TRUE when you have multiple consecutive losses.
You will get an urge to panic, call it quits and make adjustments to the system, but 9 out of 10 times you should not do it.
In my opinion, I can see no logical reason whatsoever to start from scratch and design a new system yourself when there are so many systems out there. It is so easy to just buy one and adopt it to yourself and the return on this investment will be great.
You will not have to calculate all of these numbers yourself, because most of the time they are readily available from the vendor.
You will not need to use a trial and error approach… and by trial and error I mean losses of your money. Because when you are designing a new system, you will inevitably hit many losses.
It resembles a situation when you stand in front of a minefield that you need to cross and you have a small news stand that sells maps to the minefield. Would you turn it down and say: "No!! I will map it out myself, while blowing my legs, arms and head off in the process?".
[button type=big link="http://go.tradingsignalsfx.com/how-to-trade-forex-signals" color=green]Learn a System Based On FX Signals[/button]