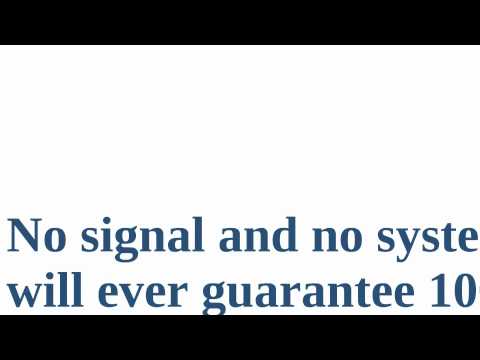 Best FOREX signals
The Best Forex Signals are signals that not only mark a specific entry point but also provide a method of determining where the trade is likely to go, to find success. Here is what you usually should expect from quality signals:
You need a clear manual that is detailed enough to explain where the signals apply.

What market types are they good for
What currency pairs are they good for
What trading sessions do they apply
Are there any exclusions and warnings

You should make sure you have sufficient trading history for the signals and you need to personally check that signals apply and give results consistently. You should be able to rely on your forex signals with a relatively high success rate. If possible, you need to check a lot of trading history to make sure you are actually buying a reliable service. The more historic data you will have, the more you can be sure that a certain signal is reliable.
You need to calculate the maximal loss that occurred using these signals and use it with your money management policy. If you are sure that historically, signals never lose more than 10% of your deposit, you can make safe trades with higher amounts than if you notice that signals may sometimes give 20 or even 30% loss. You will have different money management policies and you must adopt accordingly.
The best Forex signals are going to cover multiple situations on the Forex market.  You have to be sure it will perform in the up market, down market or side market (flat) or at least have a good explanation and a disclaimer what market these particular Forex signals are good for. For instance most Forex trade signals are going to cover all major currencies like GBP, USD, and EUR at all times the market is open or have some very specific trading conditions and disclaimers explicitly written.
To get the full value of your forex trade you must know what is happening in regards to all the major currencies, because in many cases a lot of currency pairs are closely correlated. Pairs like EUR/USD, JPY/USD, CAD/USD are closely related, because all of them have a USD as one of the components, so you can use many correlated currencies as confirmation for your market entry and exit points.
Using the best forex signals  could be a fantastic way to guide your trading in this market while taking out the mystery and risk associated with it.  Using a signal generator, all you have to do is invest accordingly because all of the analytics is done for you.
Keep in mind that no signal and no system will ever guarantee 100% reliability under all circumstances. In fact, I would say the opposite is true. I can guarantee you that losses will occur from time to time even if you use the best possible signals and you have to be ready for it.
However you get much more benefits when you are using Forex signals, that it is worth the risk of trusting a third party.
First of all, any good third party providing Forex trading signals is trying to make sure they do a damn good job with it.
If not – all their clients will vanish very quickly and they know it. They are as much interested in keeping the system safe and profitable as they possibly can.
Another thing to consider is, that most people creating the trading signals are also using the same signals for entry / exit instructions themselves.
What this means is, if they screw up real bad, they will loose not only their deposits with their broker, but also all their online clients, leaving them with empty pockets.
They are doing all they can to avoid this, so if the signals you are using are proven, you can be reasonably sure it will continue to generate good signals in the future, because owners are keeping tabs and improving the system all the time as Forex conditions change in the market.