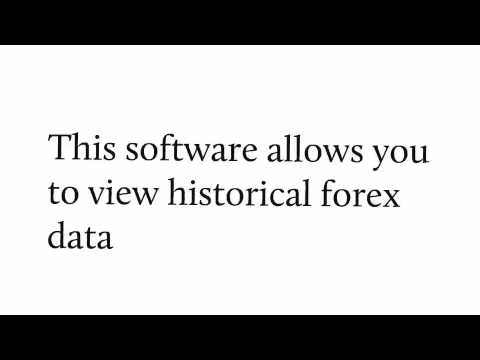 Best FOREX charts
FOREX charts are essential for technical analysis. Put it this way… You simply cannot analyze the market and make predictions if you do not use the best FOREX charts. There are a lot of options, and the simplest one is to use MetaTrader trading platform for trading and market analysis.
MetaTrader is a good FOREX charting software, but has its own drawbacks. Its strategy tester does not allow you to back-test your strategy manually meaning you have to create a piece of software called expert adviser in order to back-test your strategy. You have to be a programmer or you have to hire one if you wish to use MetaTrader's strategy tester.
I use Strategy Tester for FOREX, that provides me with the best FOREX charts, and back-testing functionality. This software allows you to view historical forex data in form of japanese candle stick, bar and line charts. It also provides you with a fantastic FOREX strategy back-testing functionality that lets you simulate real-time trading on any interval of historical FOREX data.
If you use Strategy Tester for FOREX to back-test your strategy, you do not have to wait hours and days to see the outcome of your trades, just fast-forward and see the result immediately. Place another trade and fast-forward again.
You can download Strategy Tester for FOREX by clicking on the Download button below.