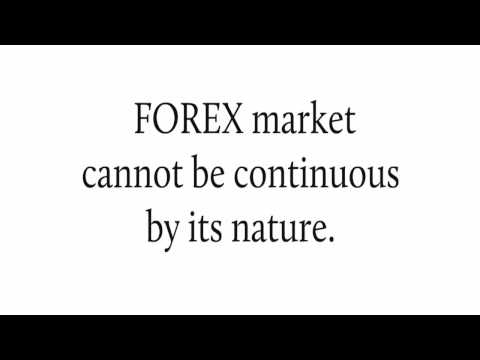 Many people ask me about what FOREX tick is, and how this little thing affects FOREX trading. FOREX tick is not that little bug that likes to suck blood. In FOREX, tick is an event, when price of a currency pair changes from A to B. When the new price is registered, a new tick occurs.
FOREX market is discrete. It is driven by discrete price changes, called FOREX ticks. There is a central computer in the system that combines all buy orders and all sell orders, and calculates a new price based on the supply/demand rule. This computer generates FOREX ticks with price changes, and these changes are propagated to all FOREX brokers around the world.
If everyone wants to sell USD, and only a few people want to buy it, the price of USD goes down with a gap, which you can often see on FOREX live charts. FOREX market cannot be continuous by its nature. In order to determine the next price of a currency pair, you have to combine all sellers and all buyers first.
Some FOREX trading strategies can be based on FOREX ticks. Gap trading is based on ticks. Many scalping strategies are based on ticks. By looking at the tick chart, you can often predict the next tick movement and make a few pips of profit every few minutes.